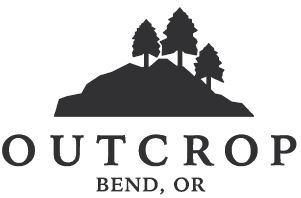 Introducing Outcrop, Bend's newest and most innovative housing development to come along in many years. Central Oregon Community College, William Smith Properties INC., Curtis Homes LLC, and Harcourts The Garner Group have collaborated to bring homebuyers a solution to the increasing home prices on Bend's highly desirable Northwest side. Adjacent to Northwest Crossing, this 14 acre parcel helps lower the barrier to entry by offering stylish homes in a well-conceived plan. Curtis Homes will be building a variety of designs that are sure to please the most discerning buyers. Even better, Central Oregon Community College has agreed to lease this land to homeowners, thereby removing the cost of the land in a home purchase. The lower purchase price gives the buyer more power to get the home they want in the location they want to be in! Each home will also include an Accessory Dwelling Unit, or ADU, that the homeowner could lease out in order to defray the monthly land lease payments. It just makes good sense to explore your options at Outcrop, we know you'll be thrilled to call it your home!
FREQUENTLY ASKED QUESTIONS
There are currently no homes in this neighborhood available for move in.